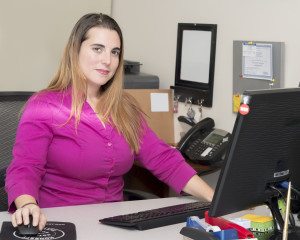 Osi is a native of Israel having come to this country in 1982. Ms. Korn studied Psychology and Education at the University of Florida. After earning her Bachelor of Arts she pursued her career in educational programming earning a Masters Degree from New York University in Educational Communication and Technology.

While completing her Masters Degree, Ms. Korn produced documentaries for Nick News with Linda Ellerbee and the award winning production team of Lucky Duck, Inc. She continued her career in the entertainment industry producing numerous documentaries such as Psychic Detectives, Deep Sea Detectives and the National Body Challenge with Kralyevich Productions.

Ms. Korn is a seasoned real estate paralegal having completed Real Property Pursuit Course and the title search course, Tracing Footsteps with CATIC. She was the primary paralegal and office manager for Law Offices of Max L. Rosenberg, LLC, the primary real estate paralegal for Thornberry & Rosenberg, LLC, Rosenberg, Miller, Hite & Morilla, LLC and now Rosenberg, Whewell, & Hite, LLC.

Ms. Korn is also a licensed Real Estate Broker with A to Z Realty out of Stratford. She is exceptionally experienced in distressed homes, as well as standard buyer and seller needs. She continues her education and training her education on multiple topics including the new disclosure laws.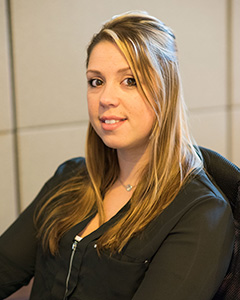 Olga was born in Chaves, Portugal and immigrated to USA when she was nine. Raised in Stratford and currently living in Seymour with her husband, Olga joined Rosenberg,Whewell, and Hite, LLC as a paralegal. Olga graduated from Stratford High School and went on to receive her Bachelors at the University of Connecticut with a double major in General Studies and Urban Behaviors. Between her experience in legal and medical administration, her talents aide our office with worker's compensation and collection cases. She is also a Registered Notary Public with the State of Connecticut as well as a translator. Olga is tri-lingual and fully fluent in Portuguese, Spanish and English. In her spare time, she enjoys spending time with her family, scrapbooking, singing and baking.