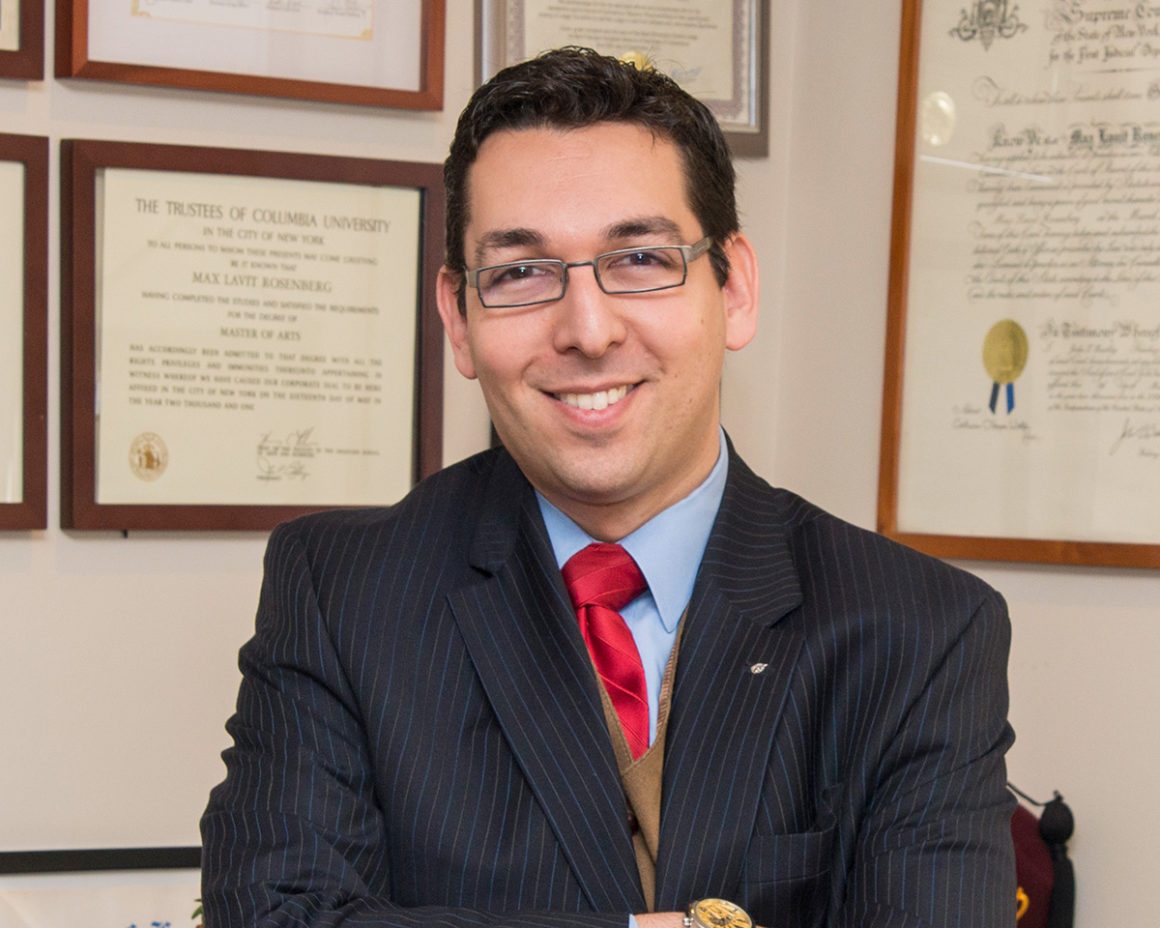 Areas of Focus
Family Mediation
Case Results
$150,000
Defamation
$100,000
Property Damage
$40,000
Fair Credit Reporting Act
$6,500
Fair Debt Collection Practices Act
Get to Know Max
Attorney Max Lavit Rosenberg, the Managing Partner, works to assist consumers in financial distress and those being harassed by collection agencies. He represents clients in all phases of Chapter 7 and Chapter 13 bankruptcy proceedings, personal injury, family mediation, contract negotiation, and civil litigation. Attorney Rosenberg and his firm were awarded the Senatorial Commendation for their charitable works in the Bridgeport Community.
Attorney Rosenberg has been published in the Connecticut Lawyer Magazine for an article entitled A Practical and Pragmatic View to Practicing Bankruptcy. He has taught the Continuing Legal Education Class to other attorneys about the Bankruptcy Code and Bankruptcy Practice. He was the host of the "Legal Hour" and "What's Your Problem?" on WDJZ and WICC radio station, a call-in radio show that assisted in giving advice to listeners in the Bridgeport Area. He has earned a Superb 10-star rating by clients with over 140 client reviews and over 48 endorsements from competing attorneys on Avvo.com. He has earned Top Bankruptcy Lawyer and Clients Choice Awards for multiple years.
Attorney Rosenberg is a graduate of Yeshiva University Cardozo Law School. He earned a Masters of Divinity from Union Theological Seminary, Masters in Religious Studies and Sociology from Columbia University, and Bachelor of Arts Degree in Theatre Performance from Fordham University.
While practicing in New York, Attorney Rosenberg mediated disputes at the Equal Employment Opportunity Commission and enjoyed arguing in every borough in New York City as well as Long Island. Upon moving to Connecticut, he worked primarily in Bankruptcy and Workers Compensation with a local Stratford firm until he opened his own practice in 2006.
Attorney Rosenberg gives back to his community through many charitable works with the Freemason Lodge #8 St. Johns, Pyramid Shriners Organization, and the Yankee Council Boy Scouts of America Pack 74 and Troop 72.
---
Law School
The Law Firm's Team of Attorneys