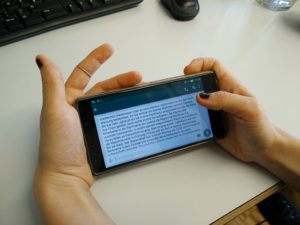 Almost everyone and their children is involved in some sort of social media. We can't eat a donut or have a cup of coffee without documenting every second or taking a selfie. We constantly check our phones and accounts with anticipation to see how many likes you received.  After seeing the likes, you start perusing the comments. It starts off with how cute you look and in a split second it turns ugly! A friend of a friend of a friend can see and share a picture you are in.   Someone sees you in a pictures and makes one bad comment and a snowball effect is initiated.  All of a sudden you find you are in flurry of negative, hurtful, cruel, and mentally damaging comments.
In all too many cases, people are seriously affected with an onslaught of personal attacks and harassing messages. You no longer want to leave the house, you cancel your account, but the harassment continues.  You feel helpless, but are you???
Under Conn. Gen. Stat. Ann § 10-222d. Connecticut law defines cyberbullying as "any act of bullying through the use of the Internet, interactive and digital technologies, cellular mobile telephones or other mobile electronic devices or any electronic communications."
Take your child's exposure to the internet seriously. Don't brush off their concerns or the affect cyberbullying can have on their mental wellbeing.
If you or your child have been a victim of Cyberbullying, you need to get help. You are not alone.  Click here for some statistics on Cyberbullying.
You are not alone and we can help you take action against those that would bully you online.
by: Laura Halpern