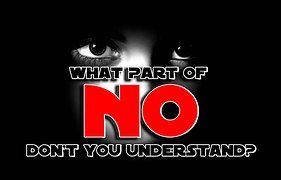 Many of us have experienced sexual harassment or some form of harassment in the work place. Harassment comes in many forms and is recognized by the law to protect the workers of any size workplace.  You are not alone. According to a study conducted by US Merit Systems Protection Board, 44% of women and 19% of men had experienced some form of unwanted sexual attention.
TYPES OF HARASSMENT:
There are two types of harassment that are recognized by the federal law, they are known as
"Quid pro quo" Quid pro quo refers to situations where a manager or other authority figure offers or hints that he or she will give the employee something in return for satisfaction of a sexual demand.
"hostile work environment". The Hostile work environment can begin with a co-worker or a manager. The issue can start with the person's behavior; their actions and communication becomes severe.
WHAT ARE THE POLICES OF YOUR WORKPLACE AGAINST HARASSMENT?
It is required to have a Harassment Policy in a common area that is visible and accessible to all. These are written policies that are sometimes discussed upon initial orientation.  Union contracts will have them in their guidelines.
AM I REALLY BEING HARASSED?
Sometimes the harasser may not be aware that their behavior is offensive, it is best to put an end to it. Tell the harasser his or her actions are offensive. If you are uncomfortable speaking to them, write them a letter or email letting him/ her know you want the behavior to stop.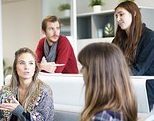 WHAT CAN YOU DO TO SUPPORT YOUR CLAIM?
One of the best strategies to help yourself through this is gather your evidence and proof. Make sure you write everything down or keep a journal. Note the date, time, place and details of the interaction. Any witnesses that can back up your account is helpful. As mentioned earlier you want to document every action that is taken by you along with the response.
WHAT TO DO IF THE HARASSMENT WON'T STOP:
If you are in imminent danger, you should call the police.
If you are a victim or feel victimized, you should report it to your Human Resources.  Go through the process set in place by your employer. If you feel this is unrealistic or you are uncomfortable to take these actions, contact help.  If you feel you have taken all these steps and nothing has been done call us (203) 870-6700. We would like to assist in any way.
By: Elena Medina